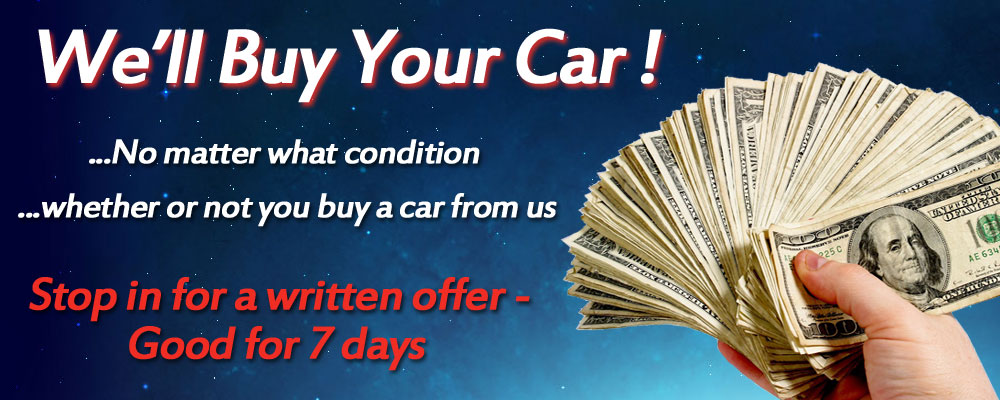 Want to Sell your Car?

You don't need to buy a car from us for us to buy yours from you.  We will appraise your car and give you a firm offer good for 7 days!
Reasons to sell to us?
You won't have to spend your time fielding phone calls and emails, and showing your car to strangers. 
We will do the paperwork for you.  We'll save you a trip to the DMV!
If you have a loan on your car, we will contact the bank for you and pay off your balance for you.
Our check will clear!  
In short, we make it easy and fast.
Want to get the process started?
Use the form on this page to send us an email, or
Call us at (805) 741-2313, or
Stop by with your car!
Whether you have a car, truck, van, motorcycle ... we will give you top dollar for your vehicle, whether or not you purchase a vehicle from us.